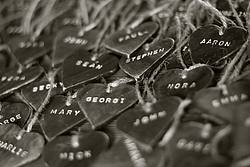 It is with some sadness that I am announcing that I have made the decision to close the doors of my store DITTO here on notonthehighstreet.com
I would like to take this opportunity to thank all of my wonderful and loyal customers who have helped make this journey worthwhile, fun and challenging!
So, a big, big thank you and farewell!
Ditto is still around on facebook (for contact purposes - not sales) and on on other sites as Dittographic.
My best wishes,
Liza.