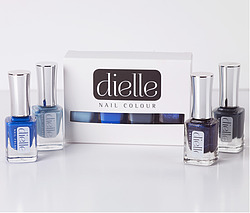 Dielle is a brand that inspires women to rework their story by making them see themselves as the unique beauty that they truly are. Colour is supreme, it brings everything to life and draws the best out of people. We wanted to provide sophisticated and carefully chosen lines of products that enhance a woman's beauty from the inside out, accessorise her style with elegance and inspire her to express herself with confidence. Dielle is a premium brand, it's about colour and it's about women. As this collection came together, it was our goal to provide colours that look as flamboyant on the nail as they do in the bottle.
Dielle means "goddess" because every women needs to be aware of her self-value and trust in her subtle divinity. Dielle is a brand of substance, we aim to restore the dignity of women and bring value to the lives of those women in the most deprived areas of the world. A true goddess extends her hands to the needy and comforts the broken.
Based in London, we began the search for a laboratory that could provide a non-toxic formulation for a premium quality lacquer with delectable colour as flamboyant on the nail as in the bottle. The result is our gorgeous range of nail lacquers, known for their quality and impeccable colour selection.
We hand pick the colours with modern women's daily life and experiences in mind. Try the Dielle Box as a perfect and uplifting gift. Create a special mini collection by selecting four of our beautiful colours, which will be boxed with a simple manicure guide and inspiring messages for a uniquely personal present.