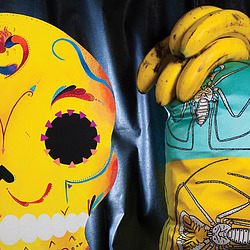 We are DeCasa Limited Editions, a Brighton-based family business dedicated to designing and producing limited edition accessories for the home.
Our Limited Edition Promise* means each of our products is one of a series of maximum thirty with that same design. In this way you can rest assured whatever you buy from us will always be exclusive. On our side, the Limited Edition Promise ensures that we keep constantly creating and coming up with new designs and product ranges.
We combine modern and traditional fabrication techniques to produce goods which merge the uniqueness of a hand-crafted product with the quality and the affordability usually only found in mass-produced goods.
We find inspiration everywhere to create our eclectic and unique range of designs. From nature to urban life, from literature to tattoos. We would like to provide the detail which make our customer's home a reflection of their own beauty and a place to thoroughly enjoy.
* Products in any given series might look exactly the same or be similar but they are unique. Each product carries a watermarked certificate which is stamped with the product number (x of 30) in that series.