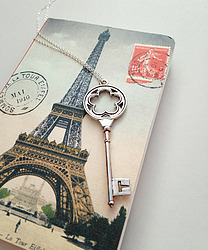 Graduating in 2009 from Buckinghamshire University with a degree in designed metal work and jewellery, specialising in metal and already possessing a National Diploma in Design crafts and a GNVQ in art and design. I have brought my knowledge of these areas together and applied them to my jewellery designs.
As a Published British contemporary designer maker I create quirky designs with a vintage twist, for all of my collections.
My designs and accessories are produced in my Gloucestershire workshop. I incorporate precious and non-precious materials into my work, creating both jewellery and metalwork pieces. All of my collections have been carefully hand cut and finished to perfection, with attention paid to every detail.