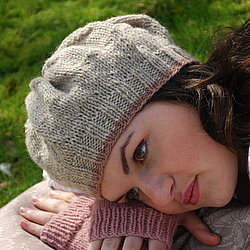 Damson & Slate is based in Pembrokeshire and over the last couple of years we have been designing and producing the best and most covetable textiles from and inspired by Wales . Hilary has used her interior stylist's eye to edit the collection and combine the natural colours and textures so that the whole range co ordinates.
Woven wool throws mixed with the printed linen cushions - the design of which is based on old weaving patterns - and the rare breed throws make for a stylish and individual look.
All our products are either made by hand, hand knitted , woven on traditional looms or hand printed.
We have new designs throughout the year that will appeal as gifts aswell as to interior, fashion and craft enthusiasts worldwide.
At Damson & Slate you will find a selection of interior and fashion accessories that are both chic and Welsh.