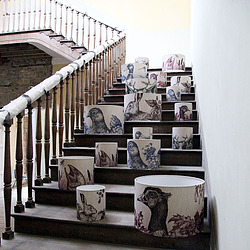 Cornwall based friends and visionaries behind the well-loved Cream Cornwall brand, Rebecca Heane and Allison Hughes met in 2012 whilst living in the picturesque waterside Cornish village of Flushing. With a shared background in textiles and design, and a mutual love of Cornwall, they decided to create a unique lifestyle brand that represents life in this very special place.
Inspired by the colours of sunny sheltered bays, harbours and windswept moors, the rich history and distinctive identity of the county is harnessed in each individual piece. We design and manufacture a large proportion of the range, but also carefully select special hand-crafted pieces from other Cornwall-based designer makers that we know you will adore.
Cream Cornwall brings you everything you need to bring a little bit of Cornwall home - beautiful things, beautifully made in Britain.