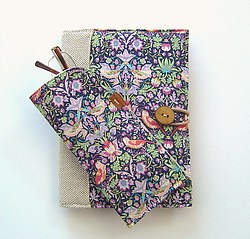 Welcome to Covercraft, the home of stylish and affordable cases for accessories. Covercraft is the brainchild of Caroline Brooke, an Irish designer who now lives and works in London. Having spent many years in the fashion industry, Caroline now spends her time designing accessories and sourcing unusual fabrics from around the world.
Covercraft aims to bring style and individuality to the world of handheld electronic devices. Each case is inspired by the particular qualities of the fabric in question and the range is constantly expanding as we encounter new and exciting textiles. We believe that attention to detail is everything. This means that our products are not only eye-catching, but also made to the highest standards with each case individually made and finished by hand.
Covercraft products are not only a novel and fun way of expressing your personality, they also make wonderful and original gifts for family and friends.