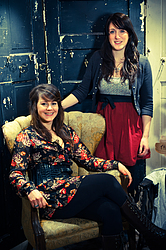 codysteel is the online closet packed full of unique dresses. So how did it all begin?
Finding dresses that represented our own individual character and style has always been second nature to us. We've roamed through many different cultures and surroundings on our travels, capturing inspiration from markets, highstreet shops, second hand boutiques and independent stores to seek out those hidden little treasures to add to our personal wardrobes.
We thought how wonderful it would be to have an array of dresses that would express your own style, character and confidence, and could all be found in one big online closet. And that's when the codysteel closet doors were opened.
We believe in dressing your individuality with rare designs, fabrics, textures and shapes. Our dresses are sourced from all over the world to ensure the codysteel closet is full of variety and versatility, giving you the freedom to express the real you.