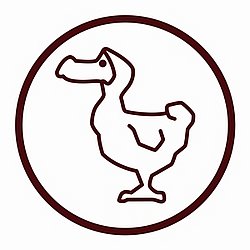 Cocoa Dodo is a duo of retro loving designer/makers from the UK. We love beautiful and interesting items especially if it has a vintage feel!
Based in a village in Berkshire we are frantically creating from our workshop to produce high quality treats for yourselves or others. We also source new and exciting products from other fantastic handmade designers in the uk.
Our aim is to use a wide range of techniques and materials to keep our products varied and interesting. These are skills which we have built up during a 10 year sculpting career involving numerous projects, many of which have been in the film and television industry both here and abroad.
We're currently experimenting with new products and ideas and hope to update our page regularly.
We welcome any suggestions or requests to expand the Dodo range of goodies...
Thank you for your interest in Cocoa Dodo.