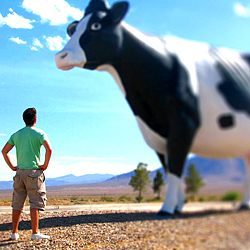 Clive Roddy is a Designer and maker from the Southwest, UK. He has a genuine love for products and has been relentlessly designing and making things for over a decade. He believes in pushing simple ideas to create exceptional designs that capture a sense of fun and originality.
He prides himself on producing the perfect balance of quirky yet desirable products, exquisitely made, from the highest quality materials.
His main aim is simple; to produce unique, interesting objects that induce a feeling of intrigue and happiness. This goes hand in hand with his attention to detail and outstanding customer service.