for grandmothers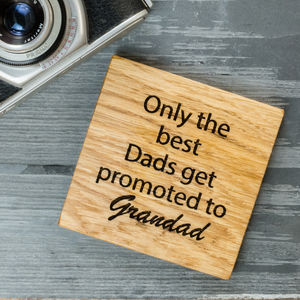 free UK delivery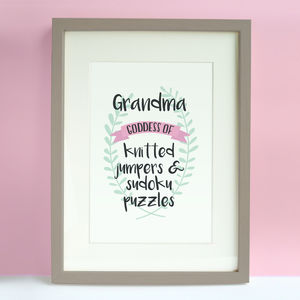 free UK delivery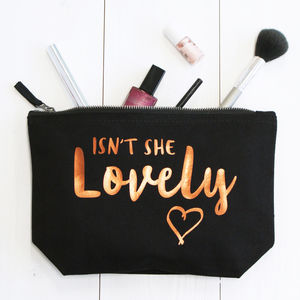 loading more products below

Picking out Christmas gifts for grandmothers should be lots of fun, and finding something that she'll really treasure is so important.
When you're looking for Christmas presents for your grandmother, it's important to find something that celebrates her passions and the things that she enjoys. Whether she prefers to spend her time socialising with friends, cooking wonderful meals in her kitchen or simply relaxing with a good book, you'll find lots of great presents for your grandma within this collection. So many of the gift ideas in these pages can be personalised meaning that whatever you give, it's guaranteed to put a smile on her face. All of the presents in these pages have been created by talented designers or have been brought to you by small British businesses, so you can be assured of their quality and originality. Whether you buy her something that's modern or innovative, or a quirky take on a more traditional gift, you'll find the perfect thing right here.
When you've found the best Christmas present for grandma, you can then take a look at our selection of beautiful Christmas gifts for mothers too.
read more