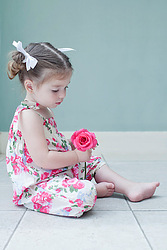 Hello!
I set up my label, Cecilia Kaski, in May 2012 following a career in fashion buying. I have always loved children's clothing, in particular the styles that I would see on my travels around Europe and South America. I was especially drawn to the fun colours combined with the effortless elegance of simple designs, so I set about creating my own label that would bring this to the UK market at an affordable price point.
I work with a small family-run manufacturer in Spain, creating and designing the products for boys and girls aged 1 to 5. The range is focused on lightweight transitional pieces and includes gorgeous cotton jumpsuits for girls and bright swimshorts and polo shirts for boys.
I have now expanded into accessories including large wicker baskets with matching cotton lining, the perfect beach accessory!