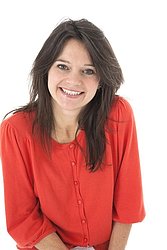 Bumpalicious Maternity grew from my own frustration at not being able to find maternity clothes during both of my pregnancies.
It was really hard to find maternity clothes that I felt really smart or really special in. I needed to look the part in the office and I wanted to look glamorous when I went out. The final straw came when I had two weddings to attend in the final weeks of my second pregnancy and I struggled so hard to find a dress that I felt even the smallest bit pretty or elegant in. So, I do know where you're coming from.
All of our clothes are chosen to make you feel wonderful during your pregnancy. They are fitted so that you can show off your bump and feel really proud of your beautful body with all its new curves. They are maternity clothes for the style conscious, modern mother-to-be in mind. A lady who knows her own sense of style and wants to retain this throughout her pregnancy.
We specialise in smart maternity dresses for work and gorgeous maternity evening wear. All of our own Bumpalicious Materntiy pieces are produced in limited numbers and only sold through ourselves.
We are truly passionate about making you feel great throught this special time. We are really friendly too! Please do get in touch if you have a query about a specific product or would like some advice on maternity wear in general. We would really love to hear from you!