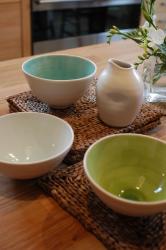 Blueberry Park is an internet shopping experience where you can find unique, beautiful and functional handcrafted pieces. We are dedicated to promoting the charm and originality that you can only get with something handmade.

We have a stunning collection of items, sourced from the great talent across Britain, ranging from ceramics to jewellery, to bring individual style to your home or a beautiful and original gift to others.

There are lots of original gift ideas with which to engage the young, including a variety of craft kits to stimulate the creative side of young minds. After all, they are our next generation of Blueberry Park Artists!