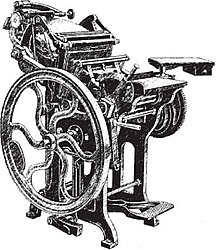 Over the centuries, Letterpress had become an almost forgotten craft. A once essential trade, Letterpress had fallen by the wayside in favour of quicker and more cost effective printing processes.
At Biplane Press we're dedicated to bringing this beautiful tangible craft back into the 21st century, we want the world to know the beauty, individuality and charm that can only be Letterpress.
We strive to design and print, lovely hand-crafted ephemera, beautiful keepsakes that will be proudly displayed, treasured and reminisced over in years to come.
Our stationery is printed on luxuriously soft 100% cotton-mould paper with every piece patiently fed by hand one at a time on our half tonne, 100 year old printing press. We work hard to achieve the deepest and crispest impressions possible.
Choose from our ready-made collections, or if you're after something more exclusive to you and your occasion, contact us and we will design something especially for you. Everything you see in our store can be personalised, and is printed and finished by hand in our Surrey studio. All of the materials we use have been chosen carefully to maintain a high level of quality and to best showcase the beauty of Letterpress printed stationery.