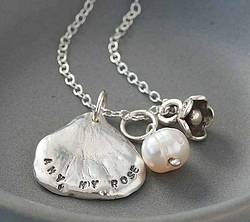 Fairytales, Folklore, Symbolism, Forests, Birds, Time, Beauty, Connections
Bbel is run by contemporary silversmith Bethan Carr. Bethan works from her studio in Bristol to create unique pieces of jewellery.
Bbel jewellery aims to bring a bit of glamour to your wardrobe with both simple and quirky designs.
All of Bethan's jewellery designs are original work, taken from drawings in her sketchpad. Bethan makes each necklace by hand working in sterling silver and semi-precious stones.
Some designs are cast work, cast in sterling silver from Bethan's carvings, others are constructed from silver wire and sheet, making each pieces of jewellery a unique, one of a kind piece.