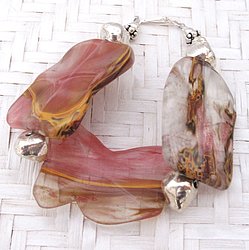 Welcome to Ava Mae Designs, established in 2009.
Originally situated in Brighton and now based in Barcelona and Brighton where we split our time, we are continually inspired by the creativity, light and colour of these vibrant cities.
Always passionate about art, style and quality, Ava Mae Designs brings to you a curated collection of pieces ranging from contemporary sterling silver jewellery to a selection of fine vintage pieces alongside an eclectic choice of homeware and gift items.
Our jewellery and vintage collection comprises a combination of handmade, often limited edition, pieces together with carefully sourced sterling silver accessories and vintage ware, all chosen with a keen eye for quality, originality and attention to detail in order to make a truly special gift.
Our homeware products and gift items have been sourced with the emphasis on quality, originality, charm, fun, colour and style. Always on the lookout for truly less ordinary eclectic products to delight customers, new pieces are added regularly.
Ava Mae Designs is passionate about offering fabulous affordable products to gift, treasure and enjoy and is dedicated to providing an outstanding level of customer service so please get in touch if you have any questions or if you are looking for a particular item.