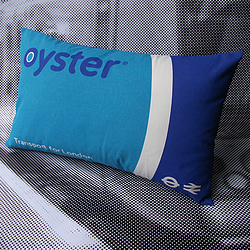 At the University of the Arts, London, I specialised in Illustration and fell in love with old fashioned printing processes. I am now a self-employed designer and 'maker', interested in using my printing skills to create unique, innovative products.
Inspired by big colour, visual puns and my obsession with silkscreen printing, my designs have a very signature style. My current collection of Train Ticket themed products are the result of my daily commute to London, spending 12 hours a week on a train. A playful collection, not only to be ironically enjoyed by regulars of the monotonous commute, but also those who love a bit of British iconography - or simply children who love trains!
Invite my designs into your home to add an eclectic twist, or give to those who enjoy considered design with a sense of humour.