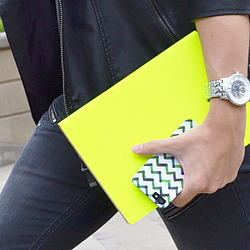 Welcome to APPLE-CART. We are a business specialised in bringing you quality, bespoke cases for iPhones, for the fashion forward crowd at accessible prices.
Our products are designed in-house exclusively by us, following all of the latest fashion trends to keep you up to date. Our small team of designers have diverse backgrounds- from artists, to those who have worked in the high-end fashion retail industry for years, so when it comes to keeping you bang on trend you're in good company.
We are ever changing to keep up with what's now, as is our range of products, so we only ever produce a limited amount of each design per season. We're constantly working hard to bring you new and exciting designs that you won't find anywhere else.
Don't get us wrong though, we aren't all talk and no doughnut. All of our cases undergo vigorous quality control to prevent your device from bumps, scratches and to lessen the chances of (heaven forbid) breakages.
We have a firm focus on style, quality and fantastic customer service, so keep an eye on us as one to watch.