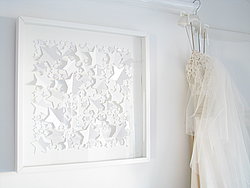 Home of lovingly handmade artwork. All in a square creations are not mass produced, run of the mill art, they are lovingly handmade works created for you, made individually to order.
Everywhere we look in life and nature, we see beauty and inspiration , whilst these infinite virtues know no bounds, all in a square aims to capture a little piece of eternal magic within the confines of a frame, for you to treasure in your home or to give away as a perfect gift.
As all work is handmade to order, please contact us if you have a suggestion for a commission and we'll do our best to accomodate.