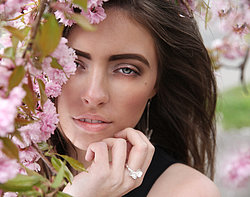 Alice Stewart Jewellery is a range of charming handmade designs strongly inspired by the beauty in nature and fables.
Each piece in the Fable Collection is delicately hand-carved, which helps create a wonderful narrative. The Fable Collection is all made from Sterling Silver, with parts satin finished and 18ct Gold plated to give a two tonal effect that truely brings the pieces to life. They are both playful and sophisticated, lending themselves to both casual wear and special occasions.
The pieces are timeless in their design, with many of the pieces incorporating free flying birds and blossoming flowers.
All Alice Stewart Jewellery is presented in our high quality signiture cream boxes.
Alice Stewart Jewellery is enchanting and feminine; jewellery to be treasured for years to come.