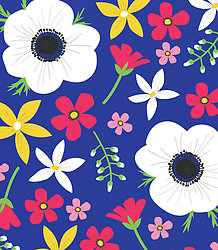 Unique and fun illustrated products for you and your home. Everything is drawn, and designed using traditional and digital techniques, from a small London based studio.
Alice has a background in Textile Design, having graduated in 2008 from Chelsea College of Art and Design. A keen image maker, she started to develop her illustrative skills in early 2010, and by the summer had opened her first on-line shop selling prints, cards, and small gifts. She has since developed her range to include larger prints, homeware and ceramics.
Big colours, strong and simple shapes, and decorative elements reflect the nature of Alice's work.
Alice's products are designed to make people smile, and to bring a little bit of colour into your life. Alice is passionate about creating a lifestyle, which she would like you to be a part of.