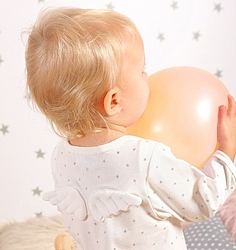 Albetta was set up back in 1999 by Annabel Landra and was named after the eldest of her four children. Annabel's passion is to create clothes, toys and accessories for babies and children that are stylish, fun and a little bit different (and of course as a mum of four she has an eye on the practical!).
Annabel's eye for colour and quality, and a love of traditional methods and hand crafted touches have meant that Albetta has become well known for its gorgeous and quirky designs.
We've been selling our babywear, childrenswear and accessories in quality independent gift stores in the UK and abroad for over 15 years now, and have put together a collection for notonthehighstreet.com of our favourites, all ideal for gifts.